September 23, 2021
by Marketing Team
Introducing the new Cloud Compute control panel
We are excited to finally announce one of the latest developments we have been working on – say hello to a brand-new control panel for our cloud computing product, Cloud Compute.
We understand that providing an offering that is customer-centric in terms of functionality and simplicity is a vital requirement in deploying your virtual machines, which is why our team of experts have been developing and optimizing the control panel to ensure smooth and efficient running of the platform so you can purely focus on scaling your business.
Stay tuned as we introduce further developments, new features and products to Cloud Compute and keep on reading below to check out our most recent updates.
Updates to your brand-new dashboard
Upon logging in or signing up, you will automatically hit the main dashboard section where you will be able to do the following:
Quick and Easy 'Deploy Server' button – your 'Deploy Server Page' is now just one click away
Clear definition of current credit balance and this month you owe in terms of billing.
Want to learn more about your server deployment history? Check out our brand new 'Usage' section which provides your current active and past virtual machines.
Users also have a dedicated section for personal details with the drop-down menu for the logout functionality.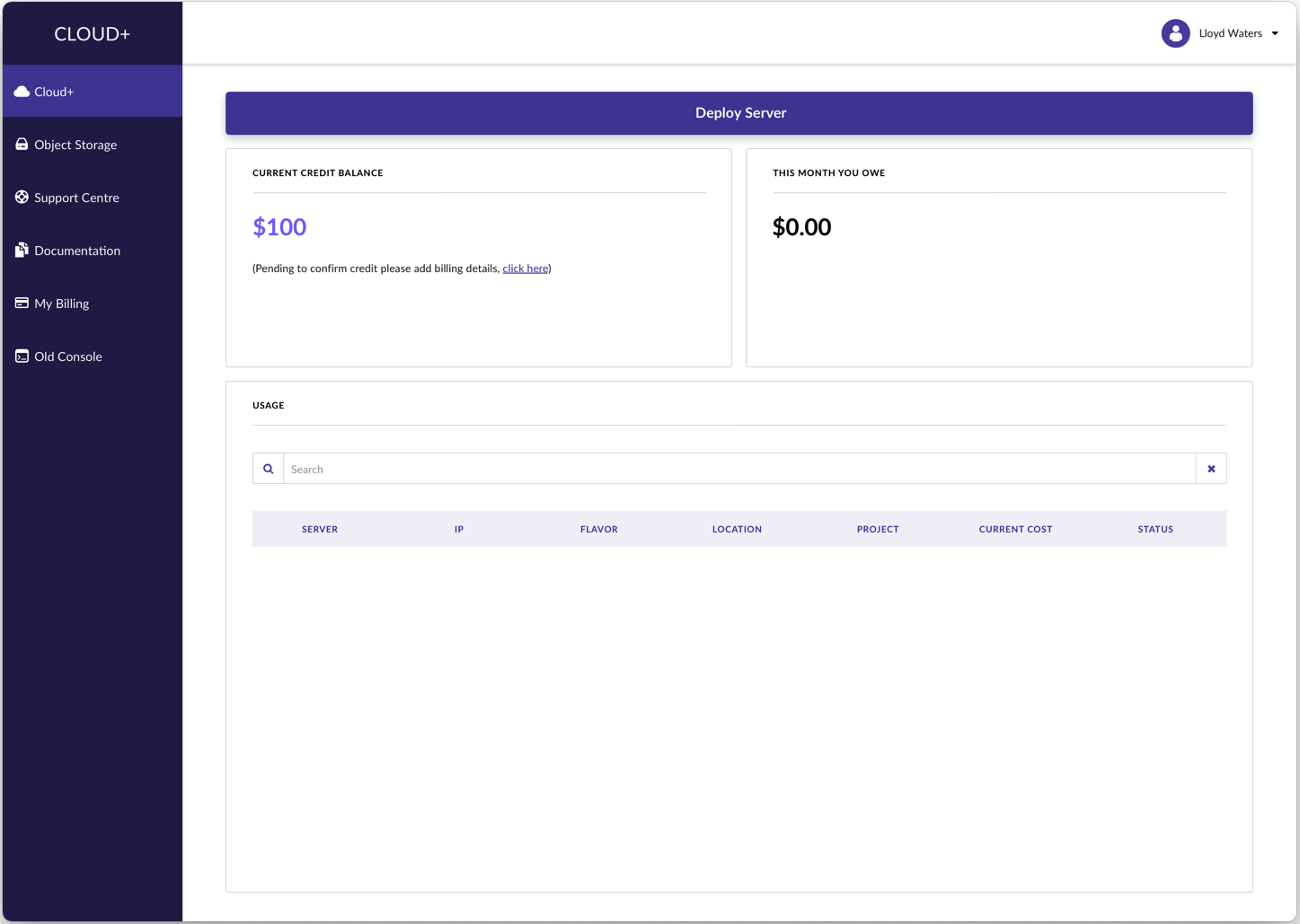 Brand new Deploy Server Page
Full layout and design change on how you deploy your server
Dynamic order 'Summary' page on the right of your screen displaying your selections; location, server specifications, operating system and more.
Choose between default server hostnames or set up your own!
Compare server specifications and pricing on one page itself
Pick the right operating system based on your needs with our updated OS design.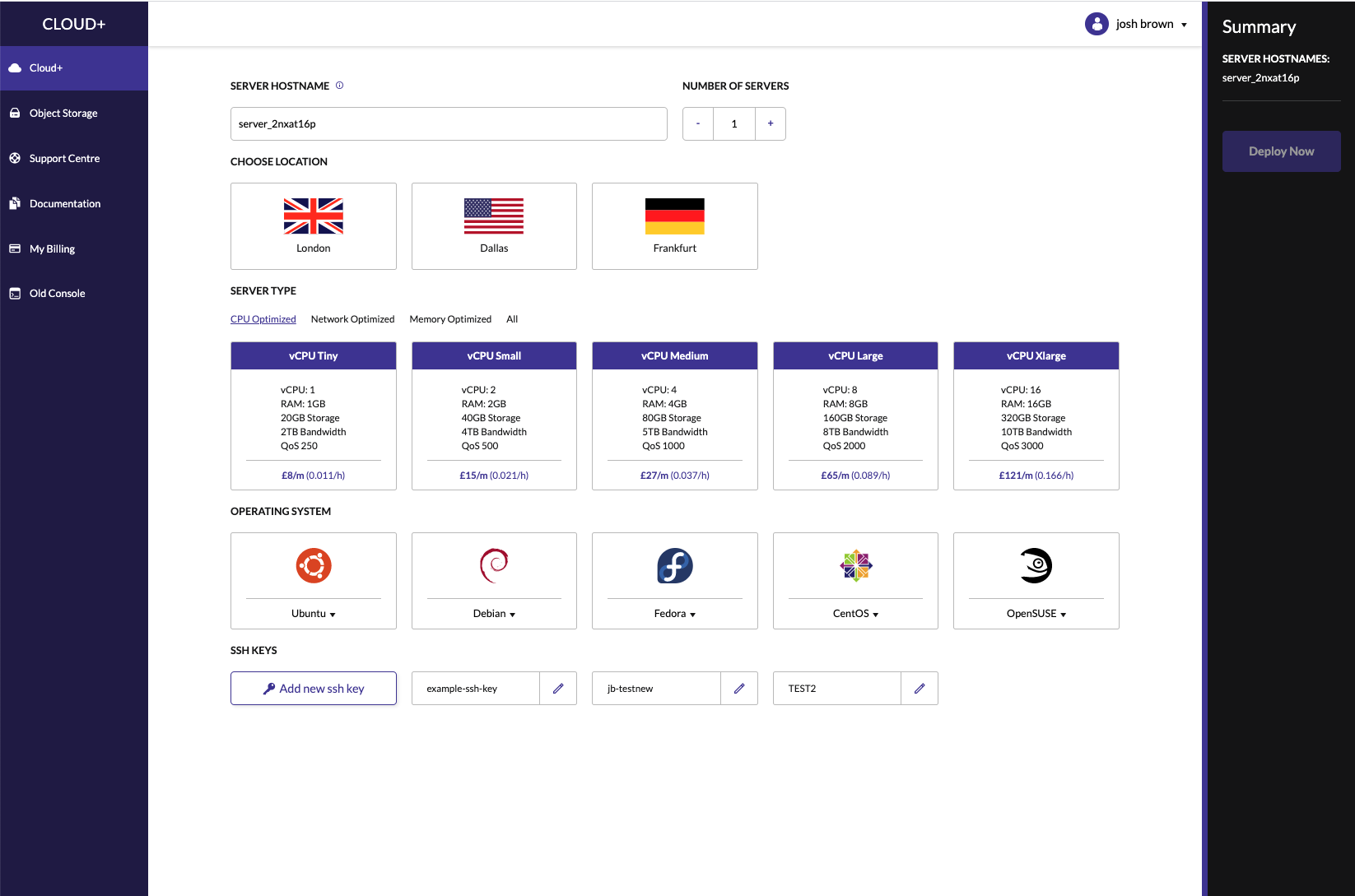 Don't have an account? Sign Up today and deploy your first server in less than 60 seconds.
September 23, 2021
by Marketing Team